AST Autotechnik Sdn. Bhd.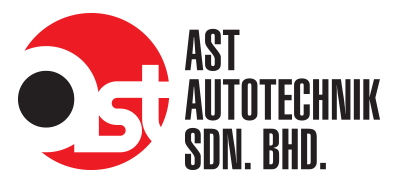 ---
Lot 4907, Batu 3 3/4, Jalan Gombak, Setapak, 53000 Wilayah Persekutuan Kuala Lumpur.

Tel : +6 03-4032 0062

Operating Hours :
Monday - Saturday, 9:00am - 6:00pm

Email :

[email protected]
All vehicles below 5 years old with less than 150,000kms recorded at the time of purchase of this warranty product.
The warranty is valid for five (5) years with unlimited mileage. The warranty period of your vehicle is stated on the registration form attached to this booklet.
Up to RM20,000 per claim and RM40,000 in aggregate.
No claims will be accepted within 14 days cooling-off period, from the date of inception of the warranty.
• Camshaft Intake
• Camshaft Exhaust
• Connecting Rod
• Crankshaft
• Cylinder Head
• Engine Block
• Exhaust Valve
• Intake Valve
• Oil Pump
• Pressure Regulator Valve
• Pistons
• Rocker Arm
• Tappets
• Variable Cam Timing
• Gear Set & Shaft
• Mechatronic
• Torque Converter
• Transmission Oil Pump
• Valve Body
• Steering Rack (without noise)
• Cooling Fan Motor
• Fan Motor Sensor
• Rear Axle
*** All claims are subject for approval, based on the failure or damage caused to covered parts.
*** The warranty coverage is subject to compliance with the service and maintenance requirements.